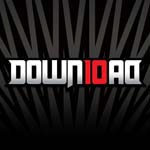 Download Festival – трехдневный rock и metal опен эйр, который проводится на спортивной трассе Donington Park с 2003 года. Является преемником фестиваля Monsters of Rock.
Ежегодно Download Festival посещают более 20000 человек.
В лайн-ап Download Festival 2012 включены порядка 120 известных команд и исполнителей, которые будут выступать на 5 сценах.
The Jim Marshall Stage
8 июня: The Prodigy, Chase & Status, Machine Head, Billy Talent, NOFX, Fear Factory, Cancer Bats, Rise to Remain.
9 июня: Metallica, Biffy Clyro, Tenacious D, Steel Panther, Trivium, Black Veil Brides, Saxon, As I Lay Dying.
10 июня: Black Sabbath, Soundgarden, Megadeth, Lamb of God, Black Label Society, Anthrax, Kyuss Lives!, DevilDriver, Stellar Revival.
Zippo Encore Stage
8 июня: Slash featuring Myles Kennedy and The Conspirators, Nightwish, Opeth, Little Angels, Europe, Terrorvision, The Quireboys, Red, White and Blues, Six Hour Sundown.
9 июня: You Me At Six, Killswitch Engage, Skindred, Kids in Glass Houses, Theory of a Deadman, Four Year Strong, Lower Than Atlantis, Turbonegro, Ginger Wildheart, Halestorm, Fozzy, Page 44.
10 июня: Rise Against, Dropkick Murphys, Refused, Shinedown, Ugly Kid Joe, Sebastian Bach, Rival Sons, August Burns Red, We Are the Ocean, Black Spiders, Kobra and the Lotus.
Pepsi Max Stage
8 июня: The Devin Townsend Project, AxeWound, Soil, While She Sleeps, The Defiled, Lawnmower Deth, Hounds, Absolute Power, Silent Descent, Impaled Existence.
9 июня: The Mission, The Union, Corey Taylor, Sylosis, My Passion, The Treatment, Anti-Nowhere League, Gun, The Yo-Yos, Turbowolf, Don Broco, Avosetta, No Americana.
10 июня: Periphery, Ghost, Firewind, Emmure, La Dispute, James Cleaver Quintet, Shadows Fall, Edguy, Reckless Love, Heaven's Basement, Feed the Rhino, Skarlett Riot.
Redbull Bedroom Jam Stage
8 июня: Gallows, The Safety Fire, Porter Robinson, The Marmozets, Upon a Burning Body, Dive Bella Dive, Reachback, Dead Hearts, Jelly Cats, Broken.
9 июня: Cockney Rejects, Fearless Vampire Killers, LostAlone, Mallory Knox, Butcher Babies, Acoda, Never Means Maybe, I Divide, Golden Tanks, 4 Arm, Freebase, Royal Cartel.
10 июня: William Control, Hawk Eyes, The Dirty Youth, The Minutes, With One Last Breath, Kopek, You and What Army, Strangle Kojak, Adelaide, Mechanical Smile, Pitch Black, Kamchatka.
Jägermeister Acoustic Stage
8 июня: Yashin, Skindred, Breed 77, Million Dollar Reload, Neonfly, With One Last Breath.
9 июня: Tyla, The Quireboys, Heaven's Basement, Red, White & Blues, Soil, Gun, Six Hour Sundown.
10 июня: Saint Jude, Fearless Vampire Killers, Mordecai, Daken, Voodoo Johnson, Sanguine, White Powder Gold.